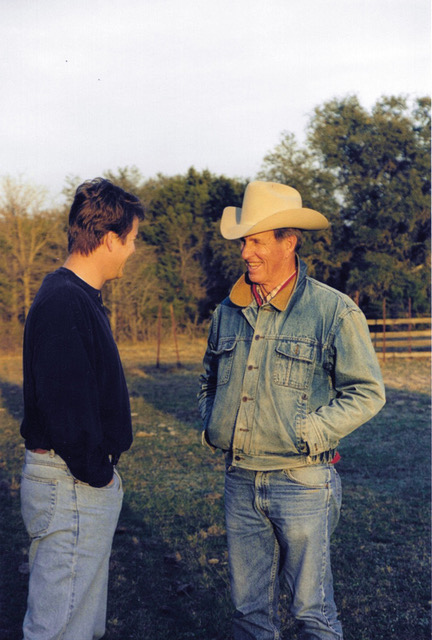 My dad was one of the nicest and strongest men that I've had the pleasure from which to learn. A rancher all of his life he worked hard through tough physical conditions to raise sheep, goats, and a family in the arid country around Del Rio, TX.
Never one to complain, raise his voice, and rarely loose his temper; he met many challenges through his hard work, faith in his fellow man, and devotion to God.
Even though to some he had a hardened exterior, he was always warm and inviting, enjoying conversations with new friends and old acquaintances alike.
I lost my Dad in August of 2017 to Alzheimer's. I believe, even though he would never admit it, he struggled with this disease for a while. I believe it was one of the hardest fights of his life as this dreadful disease slowly chipped away as his mobility, conversation, and freedom.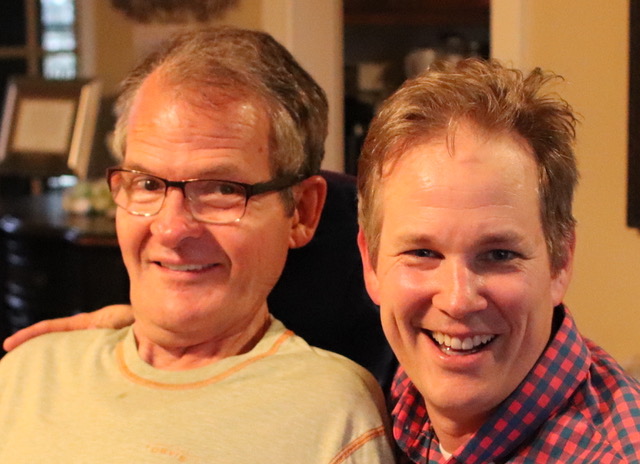 Pete is my long-time friend and neighbor. It took a party at his house to figure out that he had worked with my wife's biological father and remembered her when she was a young girl.
Everyone was devastated to learn of Pete's diagnosis of ALS in April of 2013.
He is the rock of his family. A man of strength, intelligence, willpower, integrity and faith. A custom homebuilder for 25 years where many of his clients are still his good friends.
Though this disease has slowly but consistently chipped away at his ability to move, eat, talk and care for himself, he continually puts others first. He never complains. His faith in God is stronger than ever.
From his wife, Christy...
"This is a difficult fight and time for him and our family especially knowing that a cure most likely wont be found during his time on earth. However, we count our blessings each and every day knowing that each moment is a gift."
Myself, brother-in-law, and cousin are all pushing ourselves to raise funds for research to beat these diseases.
I have committed to running the 22 miles from the south rim of the Grand Canyon to the North and the following day running 24 miles back. Please help me to raise awareness about ALS and Alzheimer's and donate toward reaching a cure. 100% of all funds donated to Run2Revive go directly to research.
OUR CHALLENGE
HELP THAD REACH HIS $2,500 GOAL
60% of Goal.
$1,500 Raised
* donation totals are updated manually and may not immediately appear in the chart